Unable to drag ourself out of the warm cosy blanket in the cold weather, we skipped the idea of watching sunrise at the tea plantation. Had a quick breakfast at one of the shop in Tanah Rata town. The roti canai was cold, bland and rubbery, the kuah wasn't any better. Never imagined roti canai can taste this bad. Headed off to Boh Tea Centre hoping to get a better breakfast only to find another disapointment..... It's closed on Mondays! Oh well, life's got it's ups and downs. We moved on to the next destination on our itinerary, also the highlight of this trip....the.....MOSSY FOREST!!
After a wrong branch off, the already winding road took a 45% steep up and the road condition got bad to worse. With holes here and there and tar broken off revealing the soil below, we knew we must be on the wrong track. Heading back to the way we came, we noticed there was a branch to our right with a Strawberry Farm signboard. Since it was the only junction along they way we figured it must be the right path and after 10-15 minutes of driving we reached the mossy forest. See below on how to get there.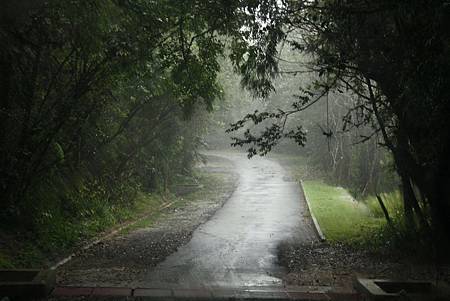 How to get to Mossy Forest:
Mossy Forest is on the same route as Sungai Palas Boh Tea station. Drive along the trunk road to tea station. There's a left turn before the guardhouse of Boh Tea station, turn left. Make another left turn when you see a Strawberry Farm signboard. You'll see a cement shelter and wooden staircase on your right at the entrance of mossy forest.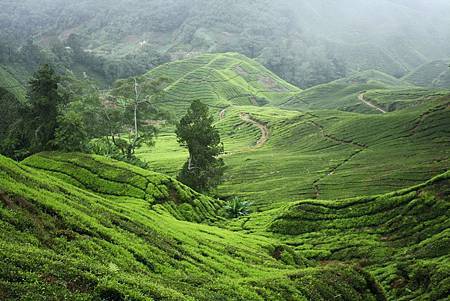 *spectacular view along the way
Mossy forest
It was raining lightly when we reach the entrace. The rain was so small we can barely feel it, it was just like walking amidst the fog covered with cold water vapor. Climbing up the flight of stairs, the forest started to appear before us. In the rain, the forest looks like it was covered under a thin veil. There were no other visitors that day. It was pure silence, with only sounds of water drops dripping from leaves. We walked slowly, careful because the stairs were slippery, also because we do not want to break the peace. It was like a dream. We were in a different world. Mosses covered the ground and trees like a thick green carpet, the trees were not the dense leafy type but with branches and twigs that twists and stretch to the sky. We didn't complete the trail because midway the staircase were pretty worn out, stairs were broken or missing, and we didn't want to take the risk with no other people around. But it's a truly enchanting experience. Hoping to check this place out in a different weather.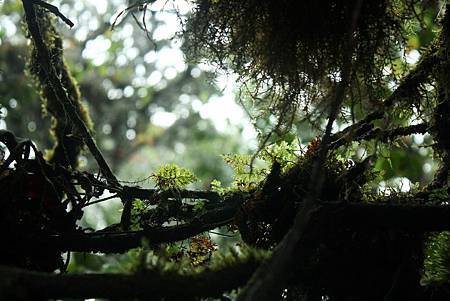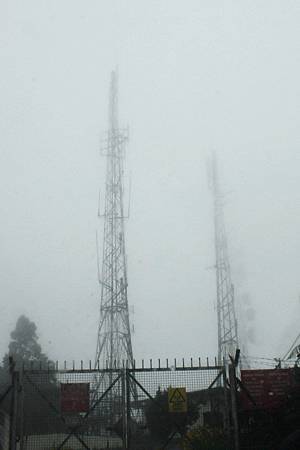 * Top of Gunung Brinchang 2032m, highest peak accessible by road in Peninsular Malaysia.
Just because we overshot the Mossy Forest. heh :p
T cafe (upstairs of Mary Brown)
After the cold, we were craving for a nice warm meal. So we decided to try out T Cafe that many blogged about. We ordered a main course each and a serving of scones which is not so commonly available in Malaysia yet (also one of the shop's signature dish). The price was reasonable and at RM2.50, you get a scone served hot with butter, homemade strawberry jam (with chunky bits of strawberry) and whipped cream. NICE~! I can't say it's the best scone I've tasted, best I had was in New Zealand, but it's enjoyable. The place was cosy and with friendly staff, no wonder it's gotten such good reviews.
No. 4, 1st Floor,
Main Road
3900 Tanah Rata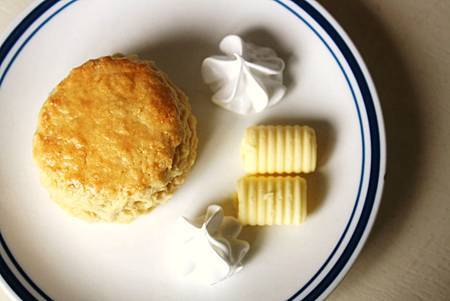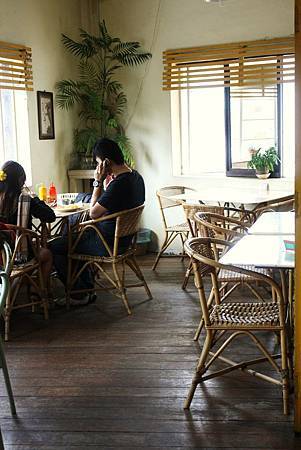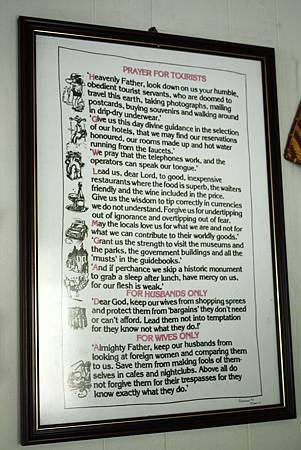 *A humourous quote on the cafe wall. Dedicated to all you travellers :D